Are you having problems with your Central Heating & Cooling System?
To truly fix central air conditioning and heating problems in your home you must honestly know the problem and have some knowledge on how to properly correct that problem.

Many homeowners do not know what to look for when their heating and cooling system starts to have problems. Not only are they not aware of what to look for, but they also do not know that many of these common problems can be fixed on your own.

This is why in today's article I will show you the most common central heating and air problems you may encounter as well as how to fix them. That is not all! We will also go over what to look for in an HVAC contractor before hiring them just in case you do not feel comfortable fixing your central air unit yourself.
For some tips to avoid and reduce your chance of being scamed by an HVAC contractor, please be sure to watch the following video:
So with no more delays, let's get started!
5 Common Central Heating & Air Problems and How To Fix Them
There are several ways in which your AC breaks down and you need to know how to fix it immediately. When your AC is cooling some rooms in your house and not all as it is supposed to, it could be an indication that your AC is in the midst of a breakdown.
There are those failures that can be serviced and there are those that will require replacing the unit itself. There are several common problems you may be faced with and you need to know the best way to fix them. They include:
1. If your AC is Not Cooling as Required
The moment your AC completely stops blowing and circulating the cold air, the best mode of repair will be replacing the filter or cleaning the coils. However, this could mean that there is a more detailed problem.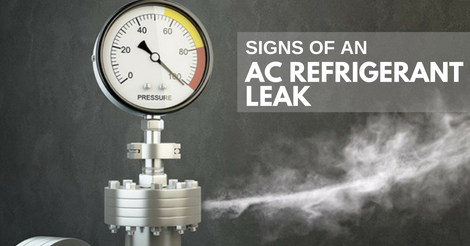 The fact is that your cooling unit uses refrigerant to cool the air and this means a unit that is leaking its refrigerant or one that is undercharged could be the reason your central AC is not cooling as it should be.
For issues to do with replacing filters or cleaning the coils, one can do this by themselves but for issues to do with leaking refrigerant, the services of a certified HVAC technician will be heavily required.
2. Central Air Conditioner Starts Making Unusual Noises
There are some noises that are common and mean nothing at all but there are those that become persistent and would ring a bell that surely there is a problem with your unit. You should not be concerned with a chirping sound that is coming from the outside of your unit even if it happens the first time you turn on your AC in the summer.
What should make you a little worried is if the sound continues and gets worse forcing the unit to start producing a clicking sound? This may be because the relay is failing and requires immediate replacement.
If the unit emits a high-pitched squealing as the fan rotates, it could mean the compressor is totally failing. If the compressor is damaged, you will be required to replace it lest assured your unit will rattle.
3. Increase in Heating or Cooling Costs
If you notice that your utility bills are constantly increasing year in year out, it could mean your central AC is losing its efficiency by the day.
A unit that is approaching the end of its lifespan will automatically have a decreased efficiency as compared to when you first it, but if you notice a decline in efficiency of a new unit there could be an underlying issue which could be poor inflow across the coils, insufficient electrical voltage that is unable to reach the outdoor unit, and failed capacitors.
You will be required to fix it in a source that has high power if the issue is an electrical shortage, or replace the compressor and capacitors if the issue is associated with them too.
4. Water Puddles Under the Inside Unit
If you find that there is a water leak from inside your AC, it could mean that the system has broken down. Furthermore, this can cause extensive damage to your home. A drain pan that is overflowing could mean that the drain is clogged but if this is not the case the water leakage could mean there is a serious issue that needs to be addressed.
If an AC is low on refrigerant, it could cause the inside unit to freeze and stop functioning for a while. The moment the unit thaws, the excess moisture will automatically leak from the unit. This scenario of thawing and freezing will continue until the system is repaired. You need to unblock the clogged drains in order to enable the unit to start functioning as it is supposed to.
The problems highlighted above can all be solved without the help of an HVAC professional if you do not feel comfortable performing these services yourself. This said you will, therefore, be required to know how to find an HVAC contractor that can be trusted and help with these repairs.
The following tips are suggestions on how you can find trustworthy HVAC contractors near you.
How To Find Quality HVAC Contractors Near You
So how will you be able to find a local HVAC contractor?
One thing you should understand is that just because an HVAC contractor is well known does not mean they are the right choice for you. You will be required to do some research on the reputation and credibility of the HVAC technician you wish to hire.
Here are some tips that will help you with this:
-Check the Status of the HVAC Company with BBB (Better Business Bureau)
The (BBB) Better Business Bureau will be very helpful in ensuring that you are able to check the rating the customer gave on a given contractor. This website is able to clearly display whether there has been a complaint by any customer raised against a given company or contractor.
This will be of great help as you will be able to shy away from contractors and companies that have constantly received negative reviews from previous customers. You can contact your local better business bureau (BBB) and enquire about any contractor or company you may want. T
his will be very helpful in ensuring you pick the right HVAC contractor to help you with whatever problem you may be having.
-Check the Credentials of the HVAC Contractor
It is very important to know if the contractor you are about to hire is licensed. Licensed technicians are usually very serious with their work and will see to it that the customer is satisfied with the kind of service they offer to them.
Another thing of great importance is insurance. An insurance cover to the HVAC technician is of great benefit to the homeowner as they will not be liable in case any accidents happen during the repair and servicing process and the HVAC technician becomes injured.
Related Articles:

If you would like some more information regarding common heating and cooling problems as well as how to find local HVAC companies to fix those problems, be sure to read the following related articles:
2019 HVAC Repair, Installation & Service Average Cost
Hire HVAC Contractors Near Me For Hot Water Heater Service
Find HVAC Services Near Me To Improve Indoor Air Quality
Find Best Wilmington Residential AC Repair Near Me
Find The Best HVAC Wilmington North Carolina Contractors
Choose The Best Air Conditioning Service Contractor Near You
Find The Best Heating and Air Wilmington NC HVAC Contractors
How To Find The Best AC Repair Near Me HVAC Services
How To Find The Best Residential HVAC Contractors To Hire
Find HVAC Wilmington NC Residential AC Repair Companies
How To Find The Best Local Heat Pump Repair Company
How To Find The Best Air Conditioning Contractor Near You
Find The Best Commercial HVAC Contractors For Repair Work
Heating and Cooling Repairman Scams To Look Out For